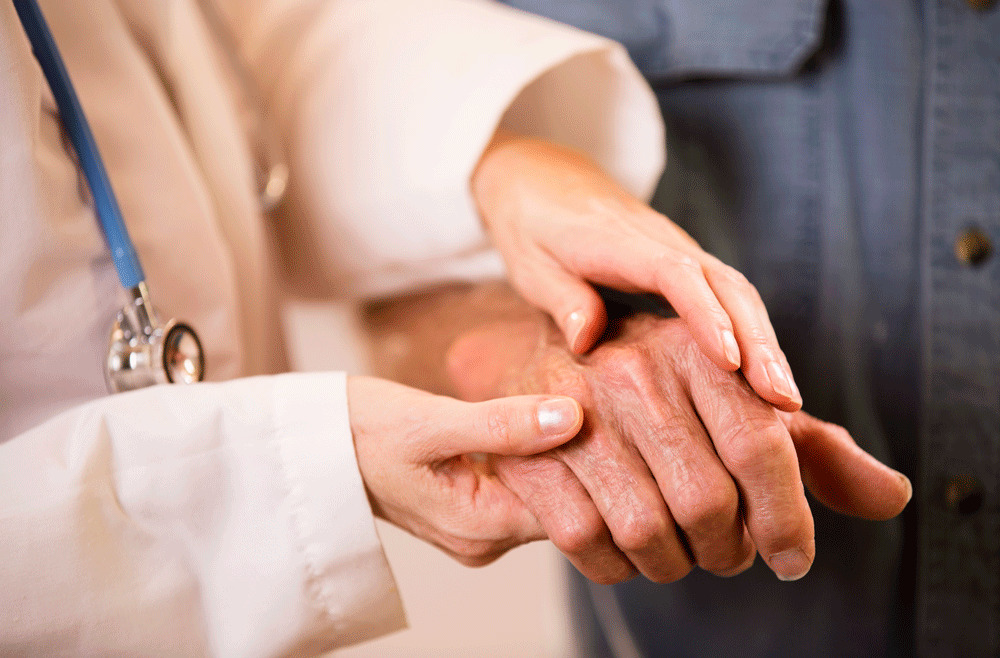 What Are The Main Treatment for Arthritis?
There are many types of arthritis but the main treatment options for arthritis include medication, exercise, a healthy lifestyle, and dietary modifications. Arthritis, along with other rheumatic conditions, is a common condition that causes swelling, pain, and restricted movement.
Who Is at the Greatest Risk of Developing Arthritis?
There are some risk factors that can be prevented or modified for arthritis.
Age

– Your risk of developing arthritis increases with age.

Gender

– Women are more likely to have arthritis than men.

Heredity

– Certain genes are associated with certain types of arthritis.
These risk factors can be changed or avoided.
Weight

– Obesity and being overweight can cause damage to your knee joints. They may develop osteoarthritis.

Injury

– Injury to a joint is more likely for it to develop arthritis.

Infection – After an infection, reactive arthritis can result in joint damage.
Your Job

– Knee arthritis can result from repetitive bending and squatting.
What Are the Signs and Symptoms of Arthritis?
Individual symptoms can vary. These are the most common symptoms:
Persistent or recurring pain in one or more joints

Warmth and redness in one or more joints

Inflammation in one or more joints

Stiffness in one or more joints

Problems with moving one or more joints in a regular way
These symptoms may look similar to other conditions. For a diagnosis, always consult your healthcare provider.
What Is the Best Way to Treat Arthritis?
Your symptoms, age, and general health will all play a role in your treatment. The severity of your arthritis and the type you have will also play a role in how the treatment is done. Each person's healthcare provider will create a treatment plan that is specific to them.
There is no cure. Treatments are often designed to reduce pain and inflammation and improve joint function. Many treatment plans include both short-term as well as long-term options.
Short-term Treatments:
Medications. Doctors use pain relievers like acetaminophen or aspirin to temporarily ease inflammation and pain.
Both heat and cold. You can ease pain by applying moist heat (warm shower or bath) or dry heat to the joint. Using cold (an ice pack wrapped in a towel) can also help reduce pain and swelling.
Joint immobilization. Doctors can use a brace or splint to help the joint relax and prevent further injury.
Massage. Massage of the painful muscles can increase blood flow and warmth.
Transcutaneous electrical nerve stimulation (TENS). A TENS device may reduce pain. The device sends gentle, electrical pulses to the nerve endings of the painful area. This reduces pain signals to the brain and alters pain perception.
Acupuncture. This involves the use of fine needles that are inserted into specific areas of the body. This may trigger the release of pain-relieving natural chemicals from the nervous system. A licensed healthcare provider will perform the procedure.
Long-term Treatments:
DMARDs (disease-modifying antirheumatic medications) are available. These prescription medications can slow down the progression of the disease and address any immune system issues. These medications include methotrexate and hydroxychloroquine.
Corticosteroids. Corticosteroids decrease inflammation and swelling. Taking Prednisone either orally or intramuscularly can also relieve pain.
Hyaluronic acid treatment. This joint fluid appears to be able to dissolve in osteoarthritis patients. To relieve symptoms.
Surgery. There are many kinds of surgery depending on the condition of the affected joints. The full recovery process after surgery can take up to six months. Rehabilitation after surgery is an integral part of the treatment.
Schedule Your Arthritis Treatment Today
Arthritis is not a condition you want to receive. But, it'll unfortunately happen. It's important you know your problems, so you can treat them properly. Call Florida Medical Pain Management if your symptoms get worse or if you have new symptoms. Florida Medical Pain Management uses state-of-the-art technology to find relief and the main treatment for arthritis.