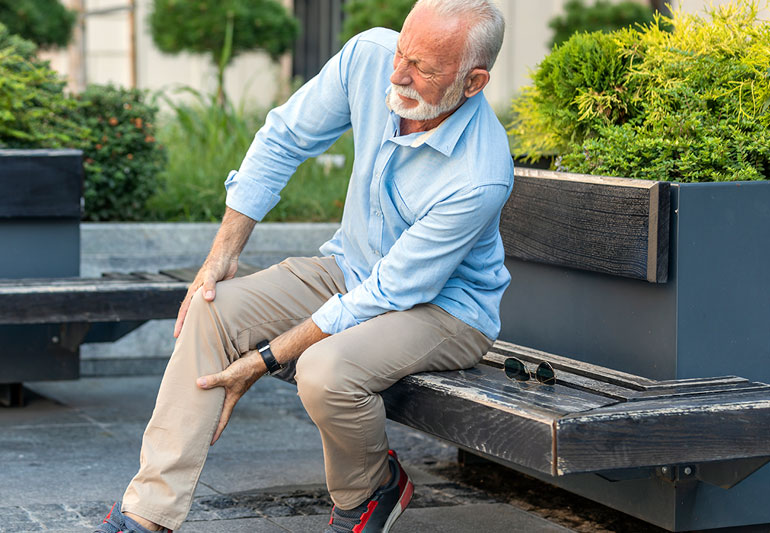 Is Joint Pain Normal As You Age?
While your joints will experience natural changes as you age, you shouldn't accept joint pain that is just a part of aging. You can instead take steps to improve your joint health, resilience, and strength.
Lifestyle changes and medical care are the best ways to prevent or relieve joint pain.
Our team at Florida Medical Pain Management is here to help adults of all ages. We create personalized lifestyle plans and treatment plans that will ensure healthy joints.
Let's discuss normal aging-related changes in the joints and then we will give you three great tips to prevent joint pain.
Your Joints And Aging
It's not difficult to see that your joints can change over time. The fluids that lubricate your joints decrease, and the cartilage protecting the bones begins to break down. The ligaments become stiffer, and the muscles that support and stabilize the joint begins to weaken.
These changes can cause varying degrees or stiffness, inflammation, and pain. This age-related degeneration can lead to osteoarthritis for many, which is the leading cause of joint pain.
Does it sound like you are destined to suffer from joint pain? It doesn't have to be this way. It is possible to make lifestyle changes that promote healthy joints, and help prevent degenerative changes.
It's best to start making lifestyle changes as soon as possible. Our multi-disciplinary approach draws on specialized areas like physical therapy, interventional medicine, regeneration medicine and medication administration.
Keep Moving
Your joint pain can be slowed down by exercise. Your joints will be more resilient to degeneration if you stay active. Exercise strengthens muscles and thickens cartilage. Stretching keeps ligaments and joints flexible.
Exercise is a great way to reduce joint pain and inflammation, especially if you have already had problems. Exercise can reduce the risk of joint damage.
It can be difficult to start or keep an exercise program if there is already joint pain. We offer many interventions to significantly reduce pain and get you back on track.
Keep a Healthy Weight
Weight gain is one of the most common risk factors for joint problems. With every step you take, your knee force increases by 30-60lbs for every 10 lb extra. The cartilage in your weight-bearing joint's breaks down faster, which accelerates osteoarthritis.
Being overweight can also lead to an increase in inflammation throughout your body, including in your joints. Because inflammation is directly linked to joint pain, this increases your risk.
Good news! Your risk of developing osteoarthritis and joint pain is reduced by losing weight. Losing weight can help slow down the progression of degenerative diseases and reduce pain if you have already experienced them.
Anti-inflammatory Foods Are a Good Choice
A diet and exercise program that suits you and your lifestyle is the only way to lose weight or maintain healthy weight.
If you are only interested in weight loss, the calories in your diet will be the most important. An anti-inflammatory diet is a good option if you are looking to lose weight and stay healthy.
You can promote or reduce inflammation by choosing the right foods. Inflammation can be caused by processed foods, red meats, sugar, saturated fats and alcohol.
Saturated fats (think butter, animal fat, and refined sugar) can also cause inflammation and cartilage degeneration in your joints.
Healthy unsaturated fats, fish, poultry, fruits, vegetables, nuts, beans and legumes are all foods that can help reduce inflammation. It doesn't mean you have to eat a strict diet. Only be mindful of what foods you choose to eat.
You can ignore pain and think it is a part of aging. This is one of the worst mistakes you can make. You can avoid chronic pain as well as joint problems by getting the right treatment sooner.
If you have any questions regarding joint pain prevention or treatment, don't hesitate calling Florida Medical Pain Management today!