Hip Pain
Hip pain is typically associated with retired adults, yet the number of hip replacements in adults aged 45-54 has skyrocketed in recent years. At Florida Medical Pain Management, the expert team of physicians helps patients avoid hip surgery with early treatment that relieves their pain, strengthens muscles, and restores mobility. To learn more about your medical and alternative options for hip pain, call any of their offices in St. Petersburg, New Port Richey, or Spring Hill, Florida, or schedule an appointment online.
Hip Pain Q & A
What causes hip pain?
Your hip takes a lot of wear and tear, which makes it susceptible to pain from overuse injuries, joint dysfunction, and degenerative disease. An acute injury, such as an automobile accident, can result in a broken or dislocated hip, which is a medical emergency.
These are a few of the most common causes of hip pain:
Bursitis
Osteoarthritis
Labral tears
Muscle strain
Hip impingement
Tendonitis
No matter what causes your hip pain, it's important to get early treatment to prevent the problem from getting progressively worse.
The team at Florida Medical Pain Management specializes in treatments such as osteopathic manipulation and functional restoration that use manual therapy and structured exercises to strengthen your hip muscles and improve your mobility.
With early and regular care, the team at Florida Medical Pain Management can help preserve the health of your hip joint and prevent or delay the need for surgery.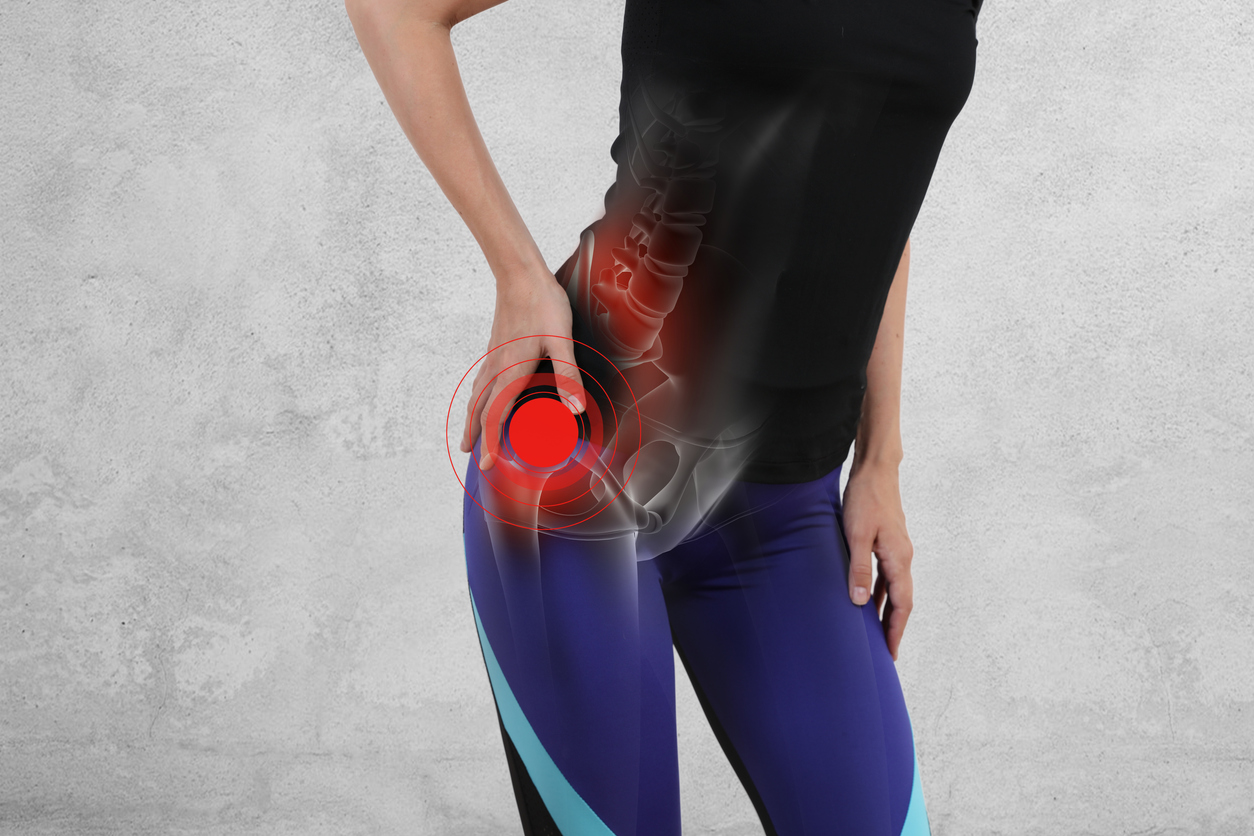 Will I have symptoms other than pain?
You may develop additional symptoms along with your pain, including swelling and limited motion or complete loss of movement. You can also experience the pain in different locations, depending on the cause.
If your hip pain originates in the joint, as happens with arthritis, the pain is often felt in your thigh or buttocks. This type of pain tends to develop gradually rather than suddenly.
Diagnosing hip pain is also complicated by the fact that the pain you feel in your hip may originate elsewhere in your body. For example, a variety of problems with your spine and legs can cause pain in your hip.
How is hip pain treated?
At your exam, your doctor at Florida Medical Pain Management diagnoses the root cause of your pain and creates a personalized treatment plan for you, which involves pain management and rehabilitation.
Depending on the severity of your pain, remedies vary from using ice and anti-inflammatory medicine to your doctor giving you steroid injections.
Other treatments can include:
Nerve blocks
Spinal cord stimulation
Facet injections
Fluoroscopic guided epidural injections
Your physician could recommend using several methods of treatment to effectively reduce your hip pain. The goal is to treat the underlying cause and the symptoms you're experiencing.
If you suffer from hip pain, call Florida Medical Pain Management or schedule an appointment online.