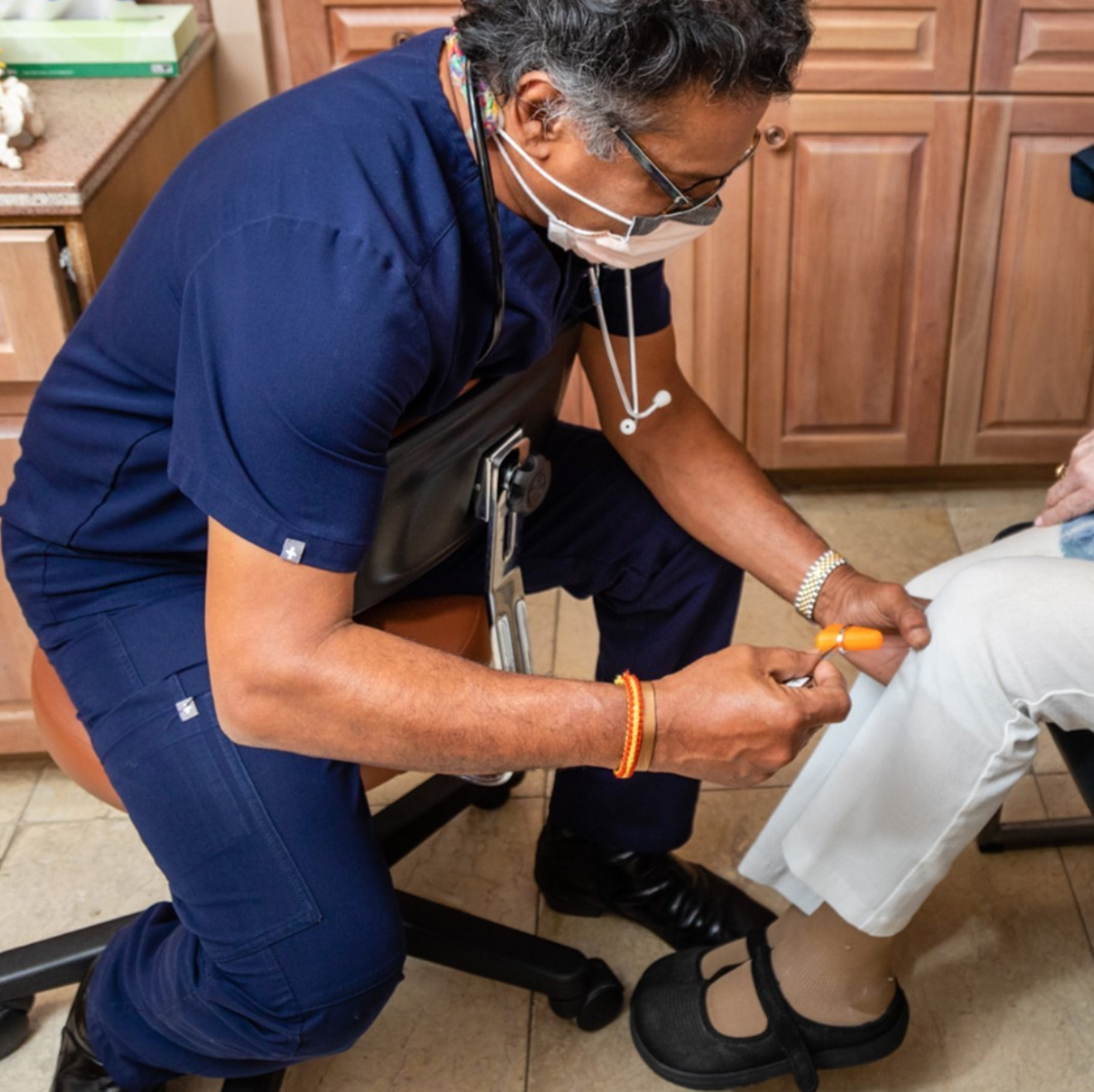 Non-surgical Treatments for Chronic Knee Pain
Why is the knee so susceptible to injury and pain? Although it seems that a joint performing a simple function such as a hinge shouldn't cause so much pain, the truth is that the knee is the largest and most complex joint of your body. Chronic Knee Pain can make living a normal life very hard.
It can bear the force equivalent to one-and-a-half times your body weight with each step. Additionally, it has two separate joints, a system of ligaments, tendons, cartilage, and the patella. This allows for more movement than just bending and extending your legs.
Each component can sustain trauma or wear over time. This can lead to debilitating pain, loss of movement, and even permanent disability. When the knee is injured, it can make it difficult to stand, lift groceries or walk across a room.
There are many treatment options for knee pain
Surgical Intervention, And The Pain Medication Sycle
People try to ease their pain by taking medication. However, this can lead to a vicious cycle that is hard to break. The pain medication covers the inflammation and damage that causes the body to send pain impulses to its brain.
The root cause of the problem remains the same and gets worse depending on what type of injury to the knee. The pain from arthritis, cartilage tears, tendons, ligament damage, and other injuries cannot be treated by themselves. We must continue to take medication to reduce the discomfort.
Many people then decide that knee surgery is the only option. These procedures are often very difficult and require long recovery times. Patients will also need to take pain medication and go through months of physical therapy. As with any surgery, knee operations can pose additional risks such as secondary infections, complications with anesthesia, nerve, and arterial injuries, and problems with the anesthesia.
Non-invasive Options To Treat Knee Pain
There are some techniques that can help heal the body from the tissue damage that causes most knee pain. For example, plasma-rich plasma (PRP), injections in the area of knee pain actually encourage the body's own healing process to repair the damaged tissue and regenerate the injured tissue.
PRP treatments can be used to promote tissue healing and remove the causes of inflammation and pain. Our medical team will determine if PRP treatment is right for you. They will first remove some of your blood and use a centrifuge (to separate the components).
The team can then create a concentrated solution from your own platelets. These cells are responsible for healing and sending messages to damaged tissue. The pain will subside once the tissue has healed and the inflammation has subsided.
If you suffer from chronic knee pain, and you want to get rid of the dependence on medication and avoid invasive surgery, then PRP therapy could be the solution. Call our office at Florida Medical Pain Management today to learn more about the different types of pain management options we have available.