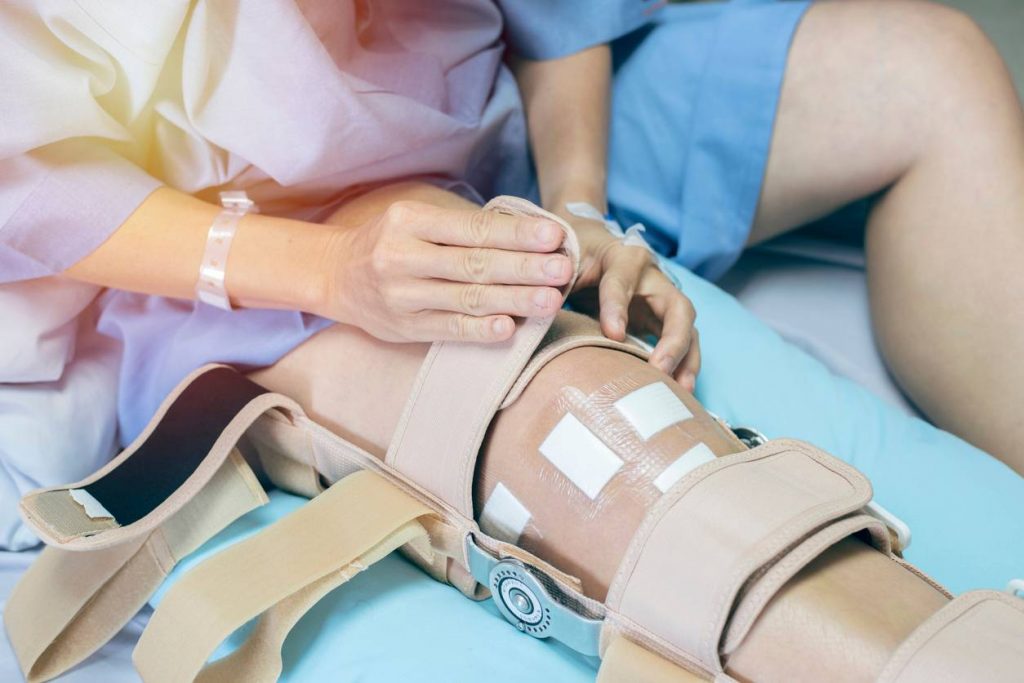 What to Do With a Knee Injury From a Car Accident
A knee injury is a common injury following a car accident. If you have suffered a knee injury from a car accident, you may be wondering what to do in order to get the best treatment available. Many car accident victims sustain knee injuries from an external force. Here are some examples of common knee injuries suffered by victims of car accidents.
Anterior Cruciate Ligament Injury
A knee injury occurs when you fall from heights and land on your knees. A loud popping sound can be heard. The doctor may recommend that you have surgery immediately depending on how severe the damage is.
Posterior Cruciate Ligament Injury
This type of injury is commonly known as the dashboard knee. It occurs when a driver or passenger hits a dashboard while driving. Two of the most common symptoms are pain and swelling. The ligament connecting the tibia (shinbone), to the femur (thighbone), is damaged.
Medial Collateral Ligament Injury
An MCL injury is similar to a PCL injury. It occurs when the knee collides with a solid object within the vehicle. The medial collateral acts as a link between the bones.
Meniscus Injury
This type of injury can cause damage to the knee discs. These discs are responsible for preventing friction between your knee bones. These discs provide stability and cushioning to the knee when you walk on them. This injury can be characterized by swelling, pain, instability, and locking of your knee.
Symptoms of a Knee Injury from a Car Accident
Keep an eye out for these symptoms after a car accident:
Discoloration
Color changes can be caused by an injury that may have underpinning. You may notice a reddish area or it could become yellowed or green if the area becomes infected. Seek medical attention immediately if the bones or knees appear abnormal.
Variation in Temperature
Your body responds to injuries by trying to repair them. The area may feel warmer. A vehicle accident can also cause blood circulation to be impeded, which could lead to a cold sensation.
Raised Strength
It is not uncommon for a car accident knee injury to cause joint damage.
Limited Range of Motion 
It is possible that you are unable to move the way you used to before the accident. This is an indication that your knee may have been injured.
Pain
After a car accident, you will likely feel pain in your knees when you touch or move them.
What Is the Best Time to See a Doctor After a Car Accident?
Many accident victims neglect to seek immediate medical attention after an accident. They think their injuries are not severe enough to warrant medical attention.
It is a grave mistake to skip medical treatment, regardless of the reason.
Some injuries may not show up until several days, weeks, or hours after an accident. The best way to prevent an unnoticed injury from happening is to seek medical attention.
Accident victims should also have any injuries, no matter how minor, documented by a car accident doctor so that they can have these injuries recorded by a specialist. This ensures that victims do not accidentally surrender their rights to compensation from insurance companies.
In situations where the victim seeks to obtain compensation from an insurance company or another driver, doctors are often called upon as expert witnesses. You may lose access to important paperwork concerning your soft tissue injury if you do not seek medical treatment.
We Can Help You Treat Your Car Accident-Related Knee Injury
Call a trusted auto injury clinic if you have concerns about a knee injury sustained in a car accident. Florida Medical Pain Management's professional team will provide you with a general assessment by using the most current imaging equipment and their vast knowledge to develop a custom treatment plan. Contact us today!