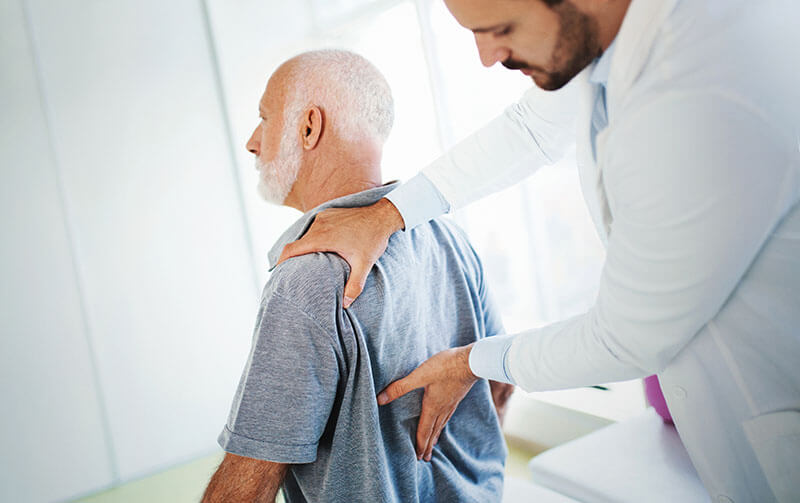 How Long Does Radiofrequency Ablation Last
Radiofrequency ablation is a minimally invasive medical procedure that uses high frequency electrical currents to destroy nerve tissue. Doctors use this to treat various conditions, such as chronic pain, cancer, and heart arrhythmias. In recent years, the popularity of radiofrequency ablation has grown rapidly due to its effectiveness, quick recovery time, and low risk of complications. In this blog, we will dive into the details of radiofrequency ablation. Whether you're a medical professional looking for information on the latest advancements in radiofrequency ablation, or a patient seeking relief from chronic pain, this blog will provide valuable insights and resources to support you on your journey.
What Is Radiofrequency Ablation?
Radiofrequency ablation (RFA), also known as radiofrequency neurotomy, uses radio waves to generate a current that heats small areas of nerve tissue. This heat causes the nerve to stop sending pain signals to your mind and destroys it. RFA can offer lasting relief for chronic pain, particularly in the lower back, neck, and arthritic joint.
Radiofrequency ablation has the following goals:
Reduce or stop pain

Improve functionality

Reduce the amount of pain medication taken.

Avoid surgery or delay it.
Radiofrequency ablation can be used to treat:
The cause of chronic pain like arthritis of the spine (spondylosis), and sacroiliac joint pain (SI).

Pain in the neck, back, and knee.

Pain from cancer

Trigeminal neuralgia can cause facial pain.

Peripheral nerve pain.

Heart rhythm problems

Tumors (to kill cell cells).
How Does Radiofrequency Ablation Work?
Radiofrequency ablation uses radio waves to heat diseased tissue. Radiofrequency can be applied to nerve tissue. It damages nerves and prevents the pain signal from reaching the brain. This results in pain relief.
A small, hollow needle is used to insert radiofrequency ablation into the nerve responsible for pain. The needle's top is fitted with an electrode that sends radio waves to the target nerve. The heat creates a lesion, which prevents your brain from sending pain signals to the nerve. The procedure does not cause any damage to nearby healthy nerves.
Who Is a Candidate for Radiofrequency Ablation?
If you have:
A nerve block injection can provide pain relief. This informs your provider that the nerve responsible for your pain is the target of RFA.

Chronic pain that is not responsive to pain medication or physical therapy.
Radiofrequency ablation may not be an option for you if:
Are pregnant.

You may have an infection.

You have a bleeding problem.
What Happens Before Radiofrequency Ablation?
Your healthcare provider will review your medical history and medications. They may also ask questions about your pain. You may have to discontinue taking aspirin and other blood-thinning medication for a few days prior to the procedure.
Your provider will inspect you and order X Rays or other imaging tests. They use this to view your anatomy, determine the extent of any arthritis or spine injury, and rule out other causes.
A diagnostic block is a test that your provider will conduct to determine the source and extent of your pain. This can help predict the level of pain relief you may need. Your healthcare provider will inject local anesthetic near the pain area. RFA may not be recommended if the diagnostic block does not provide significant relief. Your provider may recommend RFA if you experience a positive response to the diagnostic blocks.
What Happens During Radiofrequency Ablation?
The first thing you will do is lie down on your stomach on an X-ray table. Your healthcare provider will monitor your condition. During the procedure, your healthcare provider will keep you informed so that you can respond to their questions. You can have medication administered during the procedure to help you relax.
The doctor will apply local anesthetic to the area. Then:
You will feel the pain by inserting a thin needle into the area.

Your healthcare provider will use fluoroscopy, a special type of continuous real-time X-ray that guides needle placement.

Your doctor will perform a test to verify that the needle is in the right place once it has reached its intended location. This involves inserting a microelectrode into the hollow needle. If you feel any tingling, discomfort, or muscle twitch, your doctor will ask. This indicates that the correct location for treatment has been identified.

To numb the area, your healthcare provider will inject local anesthetic through the needle.

To heat the targeted portion of the nerve, a radiofrequency current is passed through the needle.

The current damages the nerve and stops it sending pain signals to your head.

If necessary, more than one nerve can also be treated.
What Is the Duration of Radiofrequency Ablation?
Radiofrequency ablation can take anywhere from 15 minutes to 2 hours depending on where the treatment is performed and how many treatments are required.
Schedule a Consultation
If you are suffering from chronic pain, cancer, or heart arrhythmias and are looking for a minimally invasive solution, look no further! Florida Medical Pain Management offers state-of-the-art radiofrequency ablation procedures that can help you get back to your normal routine. Our highly trained and experienced medical professionals use the latest technology to ensure that you receive the most effective and safe treatment possible. 
Take control of your health today by scheduling a consultation with Florida Medical Pain Management. Our team of experts will work with you to determine if radiofrequency ablation is the right solution for your specific needs, and will provide you with the personalized care and attention you deserve. Call us today.
Our Treatment Services
Florida Medical Pain Management top priority is to serve all of our patients' needs and create long-lasting relationships with them. Our treatments include:
We want to help each patient live a more fulfilling and productive life by effectively managing their pain. Florida Medical Pain Management also provides home therapy and many more.Click here to see our other services.