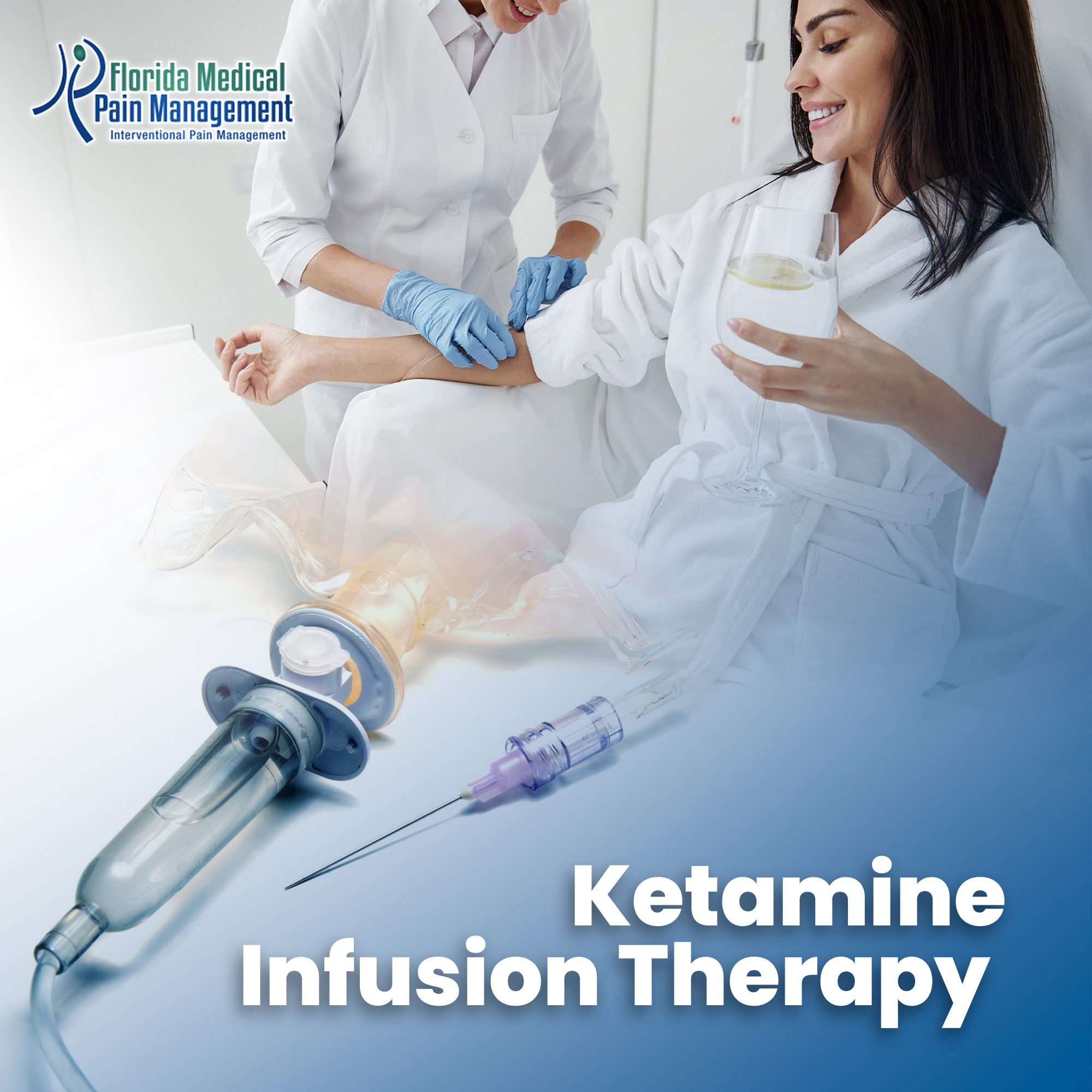 All About Ketamine Infusions For Depression
One of the most recent discoveries in psychiatry is intravenous (IV), ketamine infusions for depression.
Ketamine was traditionally used to anesthetize major and minor surgery. Recent studies have shown that ketamine can also be used as an antidepressant.
One sub-anesthetic ketamine dose can produce antidepressant effects within four hours. These effects can also last for several weeks. Ketamine infusion for depression is believed to decrease suicidal thoughts, which is unlike common antidepressants. It is no surprise that the field of psychiatry has been impacted by the discovery and use of an antidepressant with a rapid-acting effect that reduces suicidal ideation and produces long-lasting effects.
How IV Ketamine Treats Depression
Basically, ketamine acts as an antagonist of the NMDA receptor and produces antidepressant effects. The NMDA receptor plays an important role in controlling synaptic activity, which is the ability for synapses' activity to increase or decrease. Excitotoxicity is a major function of the NMDA receptor.
Excitotoxicity refers to nerve cell damage or death due to overstimulation. There have been studies that excitotoxicity is linked to depression. An antagonist that prevents the NMDA receptors from stimulating too many synapses is a good option to treat depression quickly and sustainably.
The relative safety of ketamine makes it a very attractive antidepressant. The List of Essential Medicines of the World Health Organization includes ketamine. This list lists the safest and most effective medicines available for modern healthcare systems.
New Views on IV Ketamine Therapy For Depression
In the past, IV Ketamine Therapy was reserved only for patients with severe depression. Patients would only try and fail to succeed with FDA-approved treatment options like psychotherapy, oral antidepressants, and electroconvulsive therapy (ECT). Due to increasing evidence and rigorous scientific research, this view is shifting towards ketamine infusions for depression are being used earlier in the course of the illness.
Ketamine infusion for depression is rapidly becoming mainstream psychiatry due to its effectiveness. The American Psychiatric Association published a consensus declaration in 2017 regarding IV ketamine's use for depression. They acknowledged the effectiveness of ketamine and gave guidelines on its use.
What is an IV Ketamine Infusion Treatment?
There are many variables that can affect the IV ketamine infusion process, including the location (private practice vs. academic center), and the type and specialty of the provider (psychiatrist or anesthesiologist).
It all begins with a consultation at Florida Medical Pain Management, at one of our three locations in Florida. We determine if ketamine is clinically appropriate and beneficial for your particular circumstances during this consultation.
Our doctors also discuss with you other options for psychiatric treatment, including the potential side effects, risks, and benefits. We schedule the ketamine infusion for depression if we decide that ketamine treatment is appropriate.
Our specialized ketamine infusion treatment rooms are where ketamine treatments can be administered. These rooms have been specifically designed for ketamine iv therapy. The rooms have been designed to provide comfort and safety.
Once the patient is comfortable, the IV catheter is inserted and the infusion of ketamine begins. Although the effects of ketamine infusions are different for each person, most people notice them within five minutes. The full effects can be felt after approximately 10 minutes. They are then sustained for another 30 minutes. It lasts for 40 minutes.
What's So Special About Florida Medical Pain management
At Florida Medical Pain Management we have a wealth of experience with ketamine use for both psychiatric as well as anesthetic purposes. Based on the Doctor's combined experience and science-based evidence, they have created a ketamine infusion for depression that prioritizes safety and efficacy.
We are the best facility in the world for ketamine treatment of depression. To learn more about ketamine infusions for depression, call our office today! We are looking forward to hearing from you!
Our Treatment Services
Florida Medical Pain Management top priority is to serve all of our patients' needs and create long-lasting relationships with them. Our treatments include:
We want to help each patient live a more fulfilling and productive life by effectively managing their pain. Florida Medical Pain Management also provides home therapy and many more. Click here to see our other services.
Don't let pain control your life! Call us at (727) 268-0172