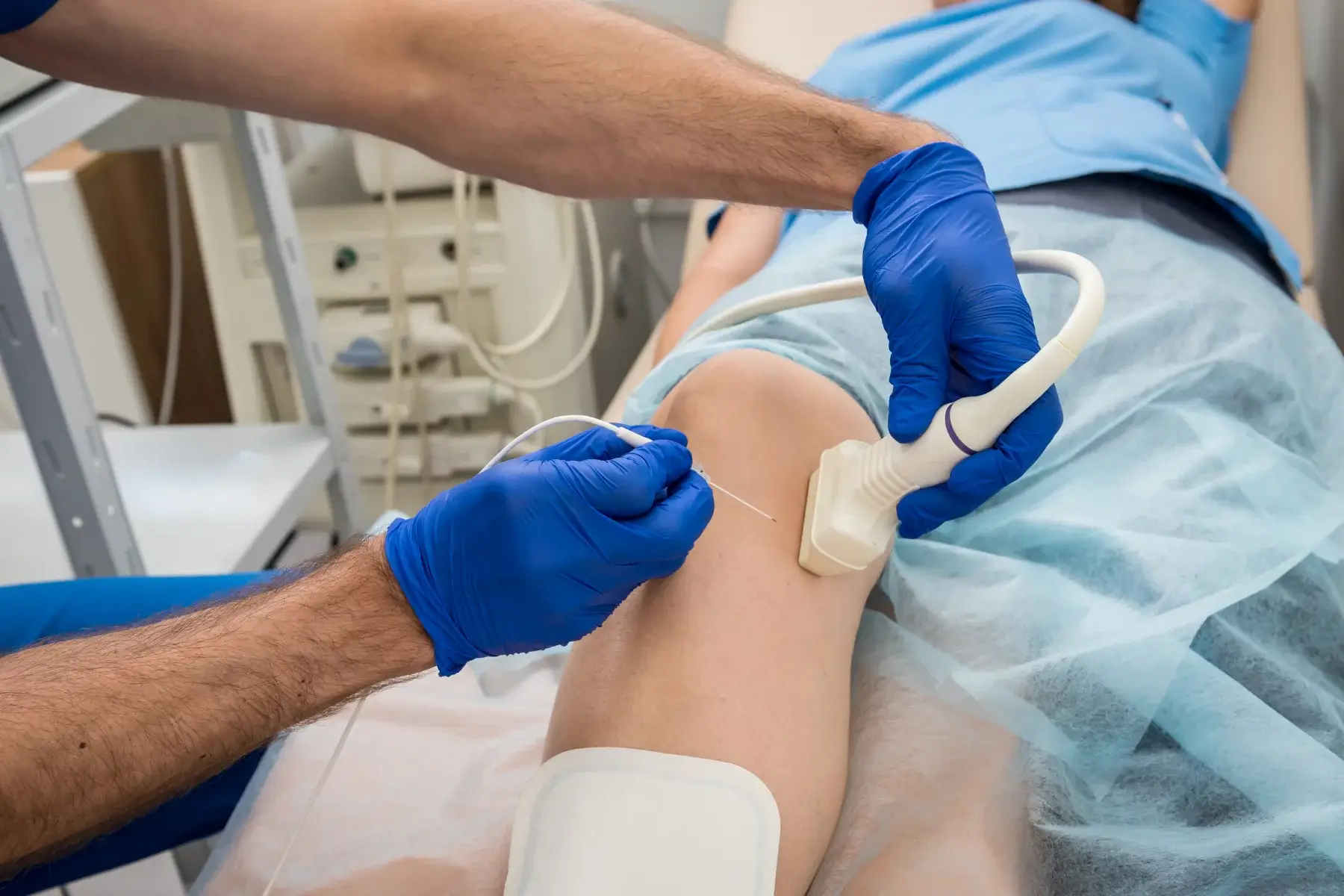 What Is the Success Rate of Radiofrequency Ablation?
Radiofrequency ablation is a medical procedure that has gained popularity in recent years as a minimally invasive treatment option for a variety of conditions, from chronic pain to heart rhythm disorders. But what is the success rate of radiofrequency ablation? This is a question that many patients and healthcare professionals alike are asking, and the answer is not always straightforward. 
In this blog post, we will explore the concept of success rate in relation to radiofrequency ablation and examine the factors that can influence the outcome of this procedure. Whether you are a patient considering radiofrequency ablation as a treatment option or a healthcare professional looking to better understand the procedure, this post will provide valuable insights into the success rate of radiofrequency ablation.
What Is Radiofrequency Ablation?
Radiofrequency ablation (also known as rhizotomy) is a nonsurgical, minimally invasive procedure which uses heat to reduce pain transmission. Radiofrequency waves "burn" the nerve that causes pain. This effectively eliminates the transmission of pain signals from the brain.
This procedure is often used to treat chronic pain and conditions like sacroilitis and arthritis of the spine (spondylosis). Radiofrequency ablation can also be used to treat pain in the neck, back, knees, pelvic, and peripheral nerves. Radiofrequency ablation offers many benefits, including avoiding surgery, immediate pain relief, minimal to no recovery time and improved function. It also allows for faster return to work and other activities.
Who Are the Candidates?
Patients who have had pain relief with radiofrequency ablation after successfully injecting a diagnostic nerve/pain receptor block are eligible for this treatment.
Radiofrequency ablation uses fluoroscopic (xray) guidance. It should not be performed on pregnant women, people with bleeding problems, or those who have an infection.
Who Is Responsible for the Procedure?
If you are considering radiofrequency ablation as a treatment option, it is important to know who will be responsible for performing the procedure. Radiofrequency ablation is typically performed by medical professionals who have specialized training in pain management, such as physiatrists, radiologists, surgeons, anesthesiologists, and neurologists. These healthcare professionals have the expertise and experience to ensure that the procedure is performed safely and effectively.
At Florida Medical Pain Management, we have a team of highly skilled and experienced medical professionals who specialize in performing radiofrequency ablation. Our team includes physiatrists, anesthesiologists, and other specialists who are dedicated to helping our patients manage their pain and improve their quality of life. When you choose Florida Medical Pain Management for your radiofrequency ablation procedure, you can rest assured that you are in good hands. Contact us now!
What Happens Before Treatment?
To determine the most suitable location for ablation, the doctor will review your medical history and any imaging studies. At this appointment, be prepared to answer any questions.
Patients who take blood thinners or aspirin may need to discontinue taking them several days before the procedure. Talk to your doctor about any medication you are taking, as well as the doctor who will administer the injection.
Fluoroscopy is often performed in an outpatient special treatment suite. You can arrange for someone to drive you to the outpatient center or office on the day of the ablation.
What Happens During Treatment?
You will need to sign consent forms and list any medications you are currently taking. This short procedure can take between 15 and 45 minutes. After that, there is a recovery period.
Step 1: Prepare the Patient
The patient lies down on an xray table. The treatment area is numbed with local anesthetic. It is a painless procedure and the patient feels very little discomfort. The patient is awake and alert throughout the procedure; this allows the doctor to receive feedback. This procedure is typically performed with a low-dose sedative such as Valium, Versed, or another similar medication.
Step 2: Insert the Needle
Nerve ablation works in a similar way to diagnostic blocks. A fluoroscope, a special xray, is used to direct a thin hollow needle through the area responsible for the pain. Fluoroscopy lets the doctor monitor the needle on a monitor in real time to ensure that it goes to the right place. To confirm the needle's location, contrast may be administered. Although some discomfort may occur, patients usually feel less pain than they do from pressure.
Step 3: Deliver Heating Current
After the needle has been placed, the patient is given a numbing medicine. A radiofrequency current is then passed through the hollow needle, creating a tiny and precise burn. This is called a lesion. It is approximately the same size as a cotton swab tip. The current damages the part of the nerve that transmits pain and interrupts the pain-producing signals. Each site takes about 90 seconds to burn. Multiple nerves can also be burned simultaneously.
What Happens Next?
Most patients are able to walk immediately following the procedure. You can usually leave the suite or office after being monitored for a brief time. However, you must be driven home by someone else.
The procedure may cause some discomfort for patients for 14 days. This is usually due to residual effects such as nerve ablation and muscle spasm. Patients often return to work within 24 to 72 hours. Most patients feel pain relief within ten days. However, some patients may experience immediate relief while others may need to wait up to three weeks.
After the procedure, patients should make an appointment to see their treating physician for a follow up appointment. This will allow them to verify the effectiveness of the treatment and discuss any future plans.
What Were the Results?
The duration of pain relief can range from 9 months to 2 years. Radiofrequency ablation can cause nerve damage, but it is possible for the nerve to regrow from the burnt lesion.If the nerve regrows, it usually takes 6-12 months after radiofrequency ablation. In individuals who have undergone successful nerve blocks, radiofrequency ablation has demonstrated a success rate of 70-80%. If necessary, the procedure can be repeated.
What Are the Potential Risks?
Radiofrequency nerve ablation can be performed safely and without any complications. There have been reports of complications such as temporary nerve pain increase, neuritis and neuroma, localized pain, infection, allergic reaction to medication, and/or lack pain relief in less that 30% of patients.
Schedule a Consultation with Our Pain Management Specialists Today
At Florida Medical Pain Management, we are dedicated to helping our patients find relief from chronic pain and improve their quality of life. We specialize in a wide range of pain management treatments, including radiofrequency ablation. If you are struggling with chronic pain, we encourage you to schedule a consultation with one of our experienced pain management specialists. During your consultation, we will work with you to develop a personalized treatment plan that meets your unique needs and goals.
Our Treatment Services
Florida Medical Pain Management top priority is to serve all of our patients' needs and create long-lasting relationships with them. Our treatments include:
Don't let chronic pain hold you back any longer – schedule a consultation with Florida Medical Pain Management today and take the first step towards a pain-free life. Contact us now!