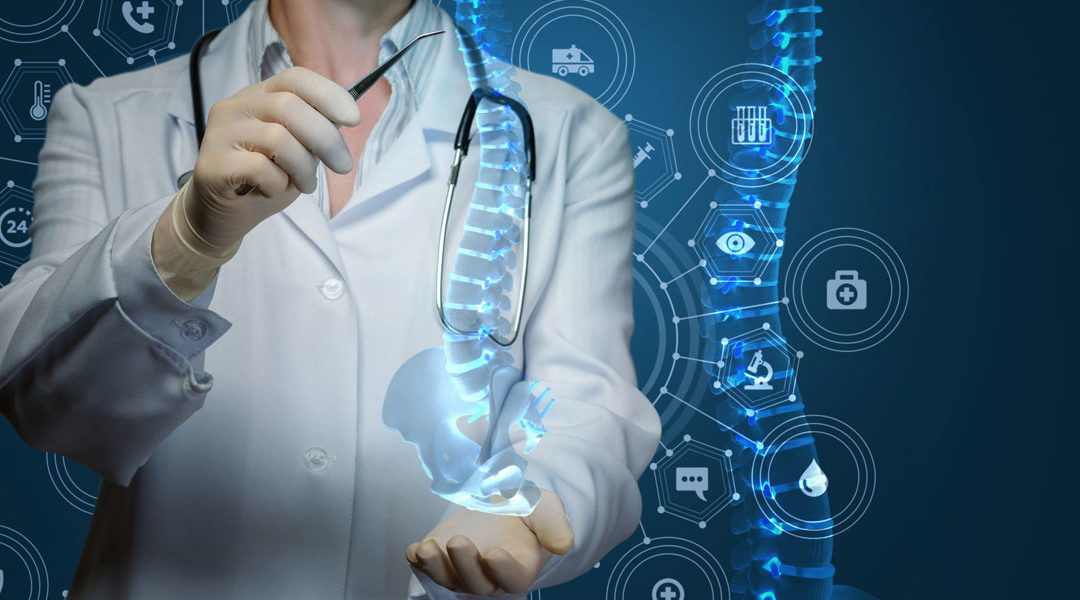 What Is Spinal Cord Stimulation?
Neurostimulation therapy is also known as spinal cord stimulation. It's a long-term pain treatment that has been proven safe and effective for those suffering from spine and back pain. It is important to understand how this treatment works and who it is most beneficial for.
How Does Spinal Cord Stimulation Work?
The spinal cord stimulation delivers mild electrical pulses to your spine. This causes a tingling sensation in the area that is experiencing pain. To deliver the electrical pulses, a small stimulator is placed under your skin. It looks similar to a pacemaker.
Your Doctor will install a spinal cord stimulation system. It includes many components:
The Neurostimulator Device is a small device that's surgically implanted under the skin of the abdomen or upper buttock. It delivers mild electrical pulses.

Physician Programmer – A computer in the office of a spine doctor that allows the doctor set stimulation levels and adjusts the system.

Handheld Programmer: A small device that looks like a remote control, which you can use to alter the way the stimulator functions based on pain levels or other activities.

Leads – These are tiny medical wires that provide stimulation to the epidural area near your spine.
This therapy provides pain relief by altering pain signals before they reach your brain. The device sends out electrical pulses faster than pain signals to your brain, so it gives you a tingling sensation rather than pain.
The stimulator comes with a handheld programmer that allows you to adjust the strength and location of the electrical stimulation. You can adjust the stimulation levels.
Am I a Good Candidate For Spinal Cord Stimulation
For people suffering from severe chronic pain, such as those who have suffered from a stroke, spinal cord stimulation is an excellent option.
Chronic pain syndromes (i.e. Complex regional pain syndrome)

Nerve-related severe numbness/or pain

Failed spine surgery syndrome
A screening trial is recommended for patients considering back pain treatment. Patients can get an idea of their potential results before the implant is made. A screening trial is a three- to seven-day test that allows patients to evaluate the effectiveness of the temporary system in reducing pain and helping them achieve their pain management goals. If the trial proves to be helpful, you can talk with your doctor about long-term spinal stimulation therapy.
Benefits of Spinal Cord Stimulation For Pain
It is important to weigh the risks and benefits of this treatment before you move forward. This treatment has been shown to improve the quality of life for many patients, as well as reduce pain symptoms. The following are some of the many benefits of spinal cord stimulation:
Reduction in the need for pain medication

Significant improvement in chronic pain

Ability to participate in daily activities

Method for safe and effective treatment

A reversible treatment option

It can be easily adjusted to different times of the day and activities
How Effective Is It?
The field of spinal cord stimulation is constantly evolving and improving. More studies are showing that it is an effective treatment option for many patients. It is effective in relieving pain associated with complex regional pain syndromes and failed back surgeries syndromes. It is also known to provide relief for patients with chronic low back pain. Although studies are limited, there is evidence that it may be able to treat peripheral nerve pain or surgery pain.
Spinal cord stimulation could be a solution for you if you have severe back pain that has not responded to other treatments. To discuss the pros and disadvantages of this treatment, schedule an appointment with our Doctors at Florida Medical Pain Management today.