Unlock Relief with Ketamine Therapy in Florida
Florida Medical Pain Management is a healthcare provider that offers ketamine therapy in Florida. We specialize in treating various medical conditions, including arthritis, depression, anxiety, and chronic pain.
Take the first step towards a pain-free future by calling us at (727) 268-0172
Are you or a loved one struggling with chronic pain, depression, anxiety, or PTSD? Are traditional treatments failing to provide the relief you desperately need? Florida Medical Pain Management (FMPM) offers a revolutionary solution: Ketamine Therapy in Florida. Discover how this innovative treatment can transform your life.
What is Ketamine Therapy?
Ketamine is a medication that has been used as an anesthetic for decades. In recent years, it has gained recognition for its remarkable potential in treating various mental health conditions and chronic pain. Ketamine therapy, administered under medical supervision, involves the infusion of a carefully measured dose of ketamine into the bloodstream. It has shown remarkable success in relieving symptoms of depression, anxiety, PTSD, and chronic pain when other treatments have failed.

Why Choose FMPM for Ketamine Therapy in FL?
At Florida Medical Pain Management, we understand the debilitating impact that chronic pain and mental health conditions can have on your life. Our dedicated team of experienced medical professionals is committed to helping you regain control and improve your quality of life. Here's why you should choose FMPM for your Ketamine Therapy:
Expertise: Our team consists of board-certified physicians and compassionate healthcare providers who are experts in ketamine therapy. We stay at the forefront of medical advancements to offer you the best care possible.
Personalized Treatment: We believe that every patient is unique. That's why we tailor our Ketamine Therapy to meet your individual needs. Your journey towards relief starts with a thorough evaluation and a personalized treatment plan.
State-of-the-Art Facilities: FMPM boasts modern, state-of-the-art facilities designed with your comfort and safety in mind. Our tranquil and inviting environment will help you feel relaxed and at ease during your treatment.
Comprehensive Care: Beyond Ketamine Therapy, FMPM provides a range of pain management and mental health services, ensuring that you receive comprehensive care from a single trusted source.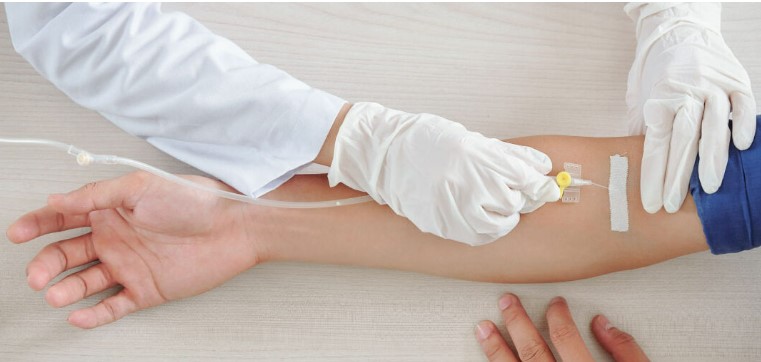 Take the first step towards a pain-free future by calling us at (727) 268-0172
Conditions We Treat with Ketamine Therapy
Ketamine Therapy has shown exceptional promise in treating a variety of conditions, including:
Depression: If you've been living with the weight of depression, Ketamine Therapy can offer a glimmer of hope. Many patients experience rapid and significant relief from their depressive symptoms.
Anxiety: Chronic anxiety can be overwhelming, but Ketamine Therapy can provide the calm you've been seeking. Our treatment has been shown to alleviate anxiety and restore emotional balance.
PTSD: Post-Traumatic Stress Disorder (PTSD) can be a deeply distressing condition. Ketamine Therapy can help you process traumatic experiences and reduce the impact of PTSD on your life.
Chronic Pain: If chronic pain has been your constant companion, Ketamine Therapy offers an alternative to conventional pain management methods. It has the potential to significantly reduce your pain and improve your overall well-being.
The FMPM Difference
At Florida Medical Pain Management, we go beyond just administering Ketamine Therapy near you in FL. We prioritize your holistic well-being by offering:
Compassion: We understand that dealing with chronic pain and mental health conditions can be emotionally taxing. Our compassionate team is here to support you every step of the way, providing emotional and mental support throughout your treatment journey.
Education: We believe in empowering our patients with knowledge. We'll take the time to educate you about the benefits and potential side effects of Ketamine Therapy, ensuring you make informed decisions about your health.
Long-Term Support: Your journey doesn't end with your last Ketamine infusion. We offer ongoing support and follow-up care to monitor your progress and make any necessary adjustments to your treatment plan.
Your Path to Relief Begins Today
Don't let chronic pain or mental health issues hold you back from living your best life. Florida Medical Pain Management is your trusted partner in exploring the transformative potential of Ketamine Therapy, Florida. Our dedicated team is ready to guide you towards a brighter, pain-free future.
Take the first step towards a pain-free future by calling us at (727) 268-0172
Contact FMPM Today
Ready to take the first step towards a pain-free and happier life? Contact FMPM today to schedule your consultation and learn more about Ketamine Therapy in Florida. We are here to help you unlock relief and reclaim your life. Don't wait; relief is within reach.
Remember, when it comes to Ketamine Therapy in Florida, FMPM is your trusted partner. Contact us today and let us help you find the relief you deserve.
Our Treatment Services
Florida Medical Pain Management top priority is to serve all of our patients' needs and create long-lasting relationships with them. Our treatments include:
We want to help each patient live a more fulfilling and productive life by effectively managing their pain. Florida Medical Pain Management also provides home therapy and many more. Click here to see our other services.
Don't let pain control your life! Call us at (727) 268-0172