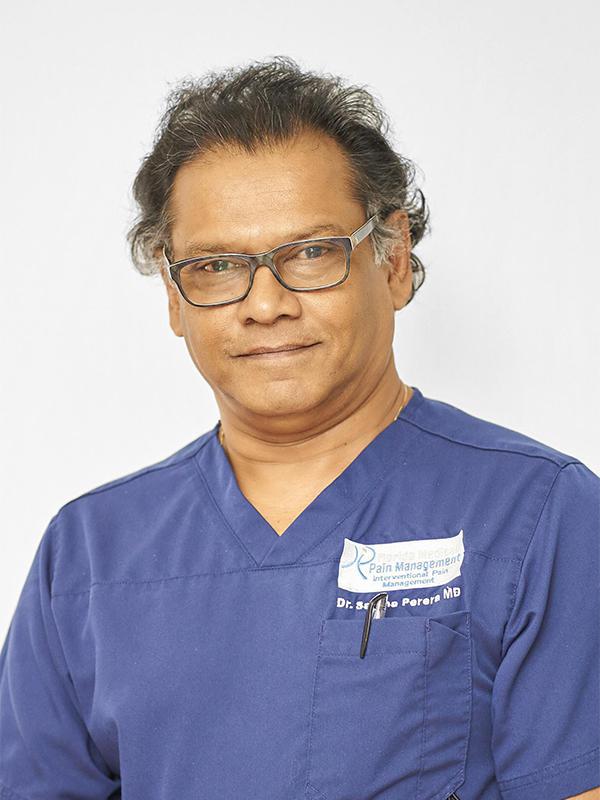 Sardha Perera, MD
Sardha M. Perera, M.D. practices at Florida Medical Pain Management, serving patients in St. Petersburg, New Port Richey, and Spring Hill, Florida. Dr. Perera received his medical education at the University of Ibadan in Nigeria. He then completed a surgical research fellowship in transplant surgery at Albany Medical Center Hospital in Albany New York. He continued his education in New Mexico at the University of New Mexico HSC by completing a residency in general surgery followed by the residency in anesthesiology and a fellowship in pain management. He is board-certified in general surgery in the UK and board eligible with the American Board of Anesthesiology for a subspecialty in pain management.
Today, Dr. Perera is recognized as a skilled provider of a wide range of pain-relief procedures. At Florida Medical Pain Management, he helps patients explore their options for nonsurgical solutions.
Dr. Perera has been practicing Interventional Pain Management at Florida Medical Pain Management since 2001 and is currently the Associate Medical Director.