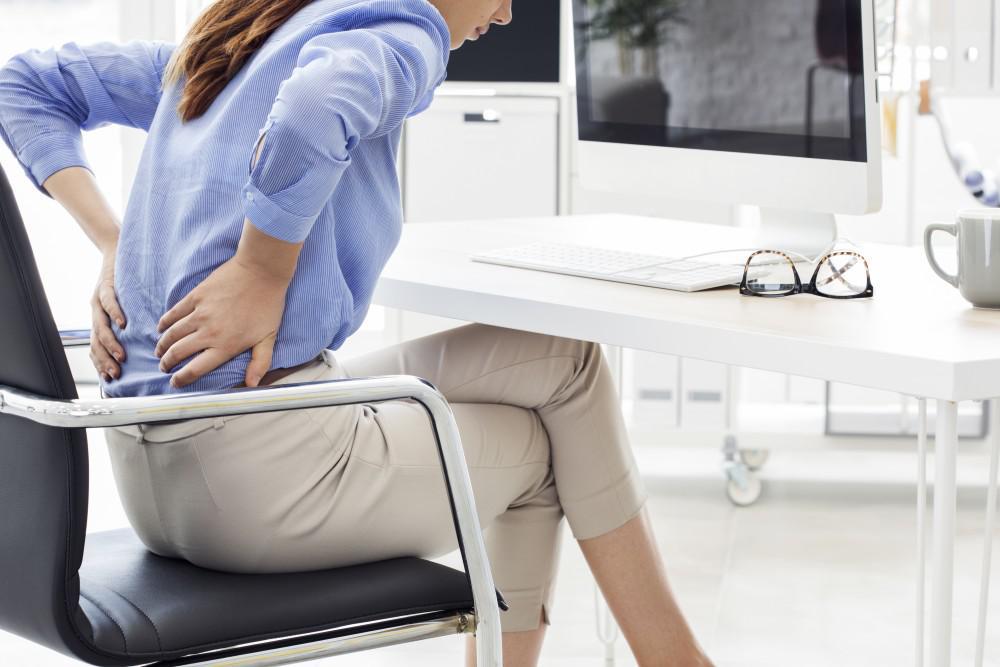 5 Spine Health Tips for Working at a Desk
The strain on your spine and lower back from sitting at your desk for long periods of time can be severe. Your neck is likely to be strained from the repetitive work you do at your computer. Degenerative issues in your spine can result from sitting at your desk for long periods of time. You will then start to experience chronic pain. Florida Medical Pain Management helps many patients with their spinal and back pain. However, we want to help you avoid neck and back problems that can be caused by prolonged sitting. These five spine health tips will help protect your spine when you're at work.
A Comfortable And Ergonomic Chair 
It's important to find a chair that fits you well and supports your back if you spend a lot time at your desk. It's best to visit an office store to test out the chairs. You shouldn't rely on the online descriptions of chairs. They may not be as comfortable as you think when you actually sit down in them.
You should look for a chair with lumbar support, that can recline and that isn't too high. Your feet should be flat on the ground. To maintain optimal blood flow, ensure that your back is not against the back of the chair. The reclining chair is good for your back as it puts less pressure on your lower spine. 
Assess The Layout And Size of Your Desk
Standard desks come in a range of heights. However, if your height is too high or short, an adjustable desk may be the best option. This allows you to adjust the desk to suit you and your chair.
Also, make sure your desk is big enough to accommodate your books, papers, and other paraphernalia. You don't need to reach too far or get in awkward positions to complete your work.
After you have found a suitable chair and a desk, it is time to arrange your computer so that it is ergonomically appropriate for your body.
Practice Good Computer Ergonomics
Poor ergonomics when working at a computer are the most damaging to your spine.
Your monitor should be directly in front of your eyes and at eye level. Your keyboard and mouse should be placed so your arms are close to your shoulders and your elbow bent at an angle. Do not hold your arms high or stretch out while typing. This can strain your neck, shoulder, and upper spine.
Be Persistent In Your Pursuit For Good Posture
Did you notice that your posture changes from a straight, upright position to one where you are slouching and leaning on your elbows? If you're like most people, you might not be paying attention to your posture, and you find yourself slouching a lot.
Your spinal ligaments can be stretched beyond their limits by slouching and leaning to the side. Bad posture can also put incredible strain on the spinal discs.
Proper posture is essential! To avoid backache, you should sit straight up with your back against the chair's back and your feet flat on a hard surface. Crossing your legs can cause your pelvis to rotate, straining your back, and leading to spinal misalignment.
Take breaks, Move About
Regular breaks are one of the best tips for maintaining your spine and overall health.
It is important to relieve the pressure from your spine by standing up, stretching, moving your muscles, and increasing your circulation on a regular basis. It is a good idea to take a break once every 30 minutes.
A sit-to-stand desk is another option. This allows you to stand up and get out of your chair occasionally while working. If changing your desk is not an option, you can get a desktop converter, which sits on top of your desk and raises it.
We offer advanced treatments to relieve your pain and restore your health if you have neck or back pain. Call Florida Medical Pain Management or book an appointment online to learn more about your pain treatment options and spine health.