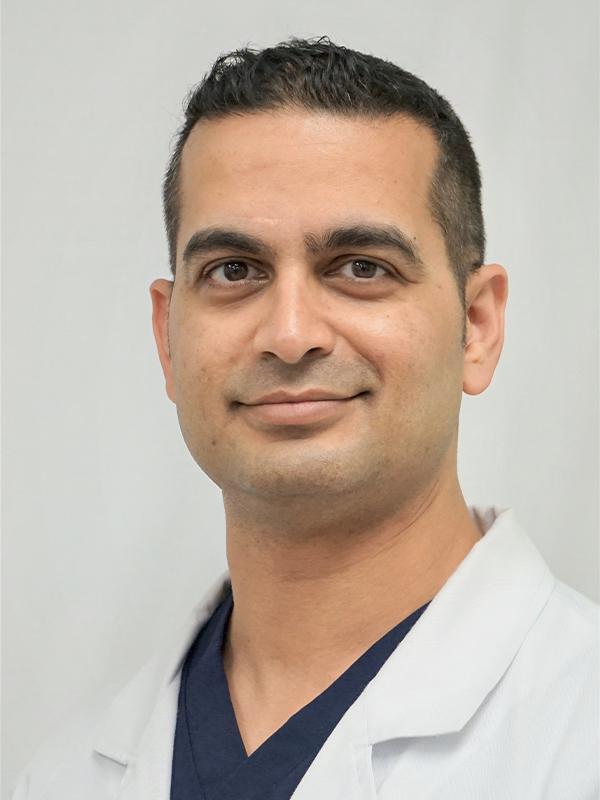 Devang Padalia, MD
Dr. Devang Padalia is a highly trained interventional pain medicine physician with over 13 years of experience. He is fellowship-trained and holds dual board-certifications in anesthesiology and pain medicine. He provides a wide range of pain management services at Florida Medical Pain Management with locations in St. Petersburg, New Port Richey, and Spring Hill, Florida. Dr. Padalia emphasizes a multidisciplinary approach to pain management and is an expert in various diagnostic specialties and treatments of complex pain associated with spinal and vertebral pathologies. He is proficient in a variety of diagnostic specialties and treatments.
Dr. Padalia has a passion for both academics and research and is widely published as a primary author in many journal articles, review articles, and book chapters. These publications include topics on spinal cord stimulation, intrathecal pumps, steroid injections, facet joint pain, topical analgesics, and many other important subjects in the field. He currently is an Associate Professor at the University of South Florida where he is actively involved in training Interventional Pain physicians. During this time as a professor; he has been awarded as "Teacher of the Year" three times in recognition of his outstanding work for his students and teaching. He has also involved in a diverse group of societies and has been invited to present clinical cases at numerous conferences including the American Society of Anesthesiologists, North American Neuromodulation Society, American Pain Society, American Academy of Pain Medicine, and American Academy of Physical Medicine & Rehabilitation.
Dr. Padalia is a graduate of the University of Florida College of Medicine and completed his Anesthesiology residency training at the University of South Florida. He completed his fellowship at the prestigious ACGME accredited Interventional Pain Medicine Fellowship at the University of South Florida. During his fellowship, he also received extensive training in headaches and facial pain management.
His interest in cancer pain management led him to work at one of the nation's top cancer institutions, Moffitt Cancer Center. He serves as the Section Chief of the Interventional Pain service at this honorable institution.
Dr. Padalia is known by his patients to be a caring and compassionate physician that believes in a holistic treatment approach. He lives an active healthy lifestyle which includes being an avid scuba diver and boating enthusiast. He also enjoys traveling with friends and family.