Ketamine Infusion For Pain Management
Ketamine infusion for pain management is a treatment that can help with chronic pain and mental illness. The Florida Medical Pain Management has offices in St. Petersburg and New Port Richey. They also offer ketamine therapy. Ketamine infusions can relieve pain and also help with symptoms of treatment-resistant depression or other mental disorders. You can schedule an appointment online to find out if ketamine injection therapy is right for your needs.
What Is Ketamine?
The powerful anesthetic and pain killing medication Ketamine is used in surgery to maintain patient comfort and relieve pain. To relieve chronic pain, the medication stops pain signals from reaching the brain. Ketamine can also be used to sedate patients during surgery.
What Conditions Can Ketamine Injections Be Used To Treat?
Recent years have seen ketamine recognized as a revolutionary treatment for chronic pain due to degenerative diseases and traumatic injuries.
Florida Medical Pain Management offers ketamine injection therapy. This involves injecting the medication directly into your bloodstream via intravenous (IV). This treatment method is extremely effective in relieving symptoms from several difficult-to-treat mental disorders such as:
Depression

Bipolar disorder

Post-traumatic stress disorder (PTSD).
Infusions of Ketamine can create new synapses within your brain that can provide long-term relief for the symptoms of a mental disorder.
The board-certified pain management team will ensure that you get both long-lasting and immediate relief.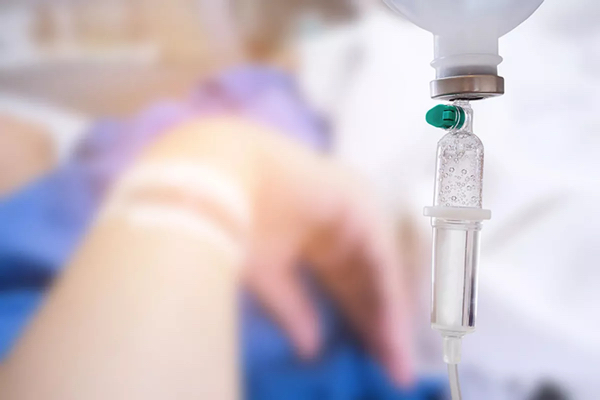 Are You a Candidate To Receive Ketamine Infusion For Pain Management?
Florida Medical Pain Management will review your medical history, family history and current symptoms to determine if ketamine injection therapy is right for them.
Ketamine infusion therapy can be used in many cases when other treatments aren't working. Before recommending ketamine infusions, your provider may recommend other options for pain relief and symptom relief.
What Should I Expect From Ketamine Infusion For Pain Management?
Florida Medical Pain Management will determine the appropriate dosage of ketamine to treat your condition based on the severity of the pain.
Your provider will administer the medication to your bloodstream via an IV line during the in-office injection. If you have depression, you may notice some of the benefits of the therapy. The infusion can provide immediate relief for many people suffering from depression. They find that they are able to manage their condition with continued therapy.
Florida Medical Pain Management will inform you how often you need therapy. They also carefully monitor your progress to ensure you are enjoying high quality life and pain relief.
To learn more about Ketamine Infusion for pain management and mental illnesses, contact the Florida Medical Pain Management office closest to you via phone or the online booking system.