Welcome To Florida Medical Pain Management – Your Premier Destination For Comprehensive Weight Loss Solutions!
Navigating the journey to sustainable weight loss can be challenging and strenuous, but here at Florida Medical Pain Management, your Florida weight loss clinic,  we ensure your path to a healthier you is smooth, flexible, and enduring. Our dedicated team of highly experienced and compassionate doctors is at the forefront of innovative weight management solutions, committed to offering customized, effective, and medically supervised weight loss programs tailored to your individual needs.
Embark On A Transformative Weight Loss Journey
Florida Medical Pain Management is your holistic Florida weight loss clinic, where cutting-edge treatments meet personalized care, ensuring a successful and sustainable weight loss journey. Our multi-faceted approach combines advanced therapies, nutritional guidance, and continuous support, enabling you to achieve and maintain your desired weight.
Experience The Revolutionary Semaglutide
Our clinic takes pride in offering Semaglutide, an FDA-approved medication, renowned for its efficacy in weight management. Semaglutide is a game-changing solution for individuals struggling with weight-related health conditions. It works by mimicking a hormone that targets areas of the brain responsible for appetite and food intake, decreasing hunger and enhancing feelings of fullness. With a commitment to your overall well-being, our knowledgeable doctors will determine whether Semaglutide is the right fit for your personalized weight loss program, considering your unique medical history and weight loss goals.
Discover The Potency Of Tirzepatide
Introducing Tirzepatide, another breakthrough medication available at our clinic, empowering individuals to regain control over their body weight and embrace a healthier lifestyle. Tirzepatide is known for its dual action in managing blood sugar levels and aiding significant weight loss, making it an ideal choice for individuals with type 2 diabetes. Our proficient medical team is adept at integrating Tirzepatide seamlessly into your individualized weight loss strategy, ensuring optimal results and a rejuvenated sense of self.
Harness The Power Of Telehealth
In the era of digital innovation, we embrace Telehealth to bring our exceptional weight loss services to your fingertips. Our Telehealth services are designed to offer you unparalleled convenience and accessibility, enabling remote consultations, follow-ups, and support. Now, engaging with our esteemed doctors and receiving top-notch weight loss solutions is just a click away, ensuring uninterrupted progress on your weight loss journey, no matter where you are.
Comprehensive Weight Loss Solutions
Our Florida weight loss clinic is more than just medications; we provide comprehensive solutions, encompassing nutritional counseling, lifestyle modifications, and behavioral therapy, designed to address the root causes of weight gain. We empower you with the tools, knowledge, and support needed to make lasting lifestyle changes, helping you achieve your weight loss objectives and enjoy an improved quality of life.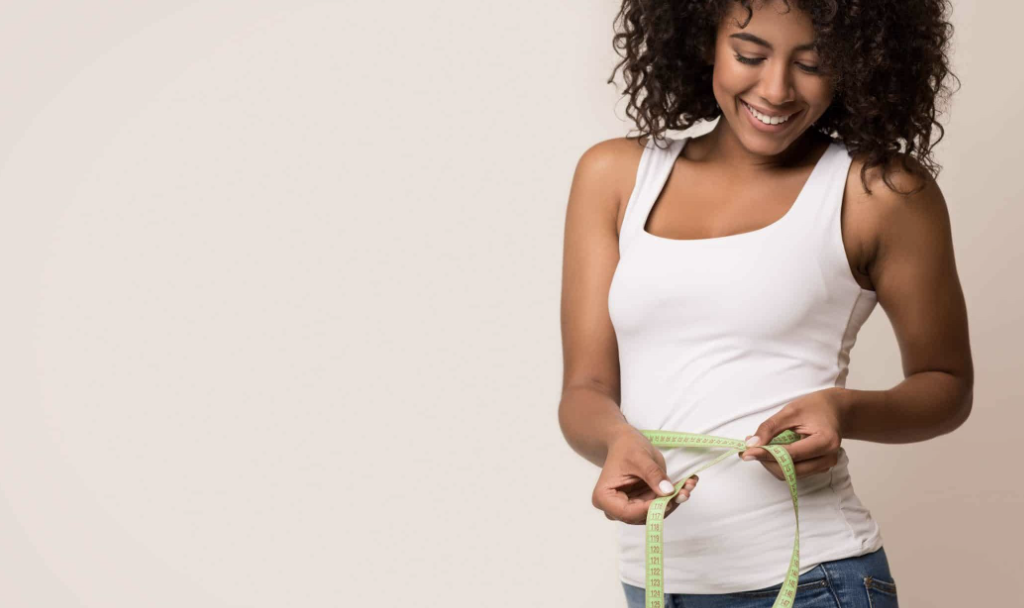 Why Choose Florida Medical Pain Management?
Expert Guidance: Receive expert advice and support from our team of experienced and dedicated healthcare professionals, ensuring your weight loss journey is safe, effective, and sustainable.
Personalized Approach: Benefit from tailored weight loss programs designed to meet your individual needs, preferences, and medical history, fostering long-term success.
Advanced Treatments: Access innovative weight management solutions like Semaglutide and Tirzepatide, offering remarkable results in conjunction with holistic lifestyle changes.
Convenient Access: Leverage our Telehealth services for seamless online consultations, making your pursuit of a healthier life more accessible and flexible.
Contact FMPM: Florida Weight Loss Clinic Now
At Florida Medical Pain Management, we are steadfast in our mission to assist you in transforming your life through medically supervised weight loss. Unveil a healthier, happier, and more confident you by exploring the advanced, comprehensive, and personalized weight loss solutions we offer.
Contact Florida Medical Pain Management today to learn more about our weight loss treatment in Florida and to schedule an appointment with one of our experienced medical professionals.
FMPM's Services
Florida Medical Pain Management top priority is to serve all of our patients' needs and create long-lasting relationships with them. Our treatments include:
We want to help each patient live a more fulfilling and productive life by effectively managing their weight. Florida Medical Pain Management also provides home therapy and many more. Click here to see our other services.